Every week we roundup the best music news from the past week!
Follow us on Social Media

Volbeat announce UK Tour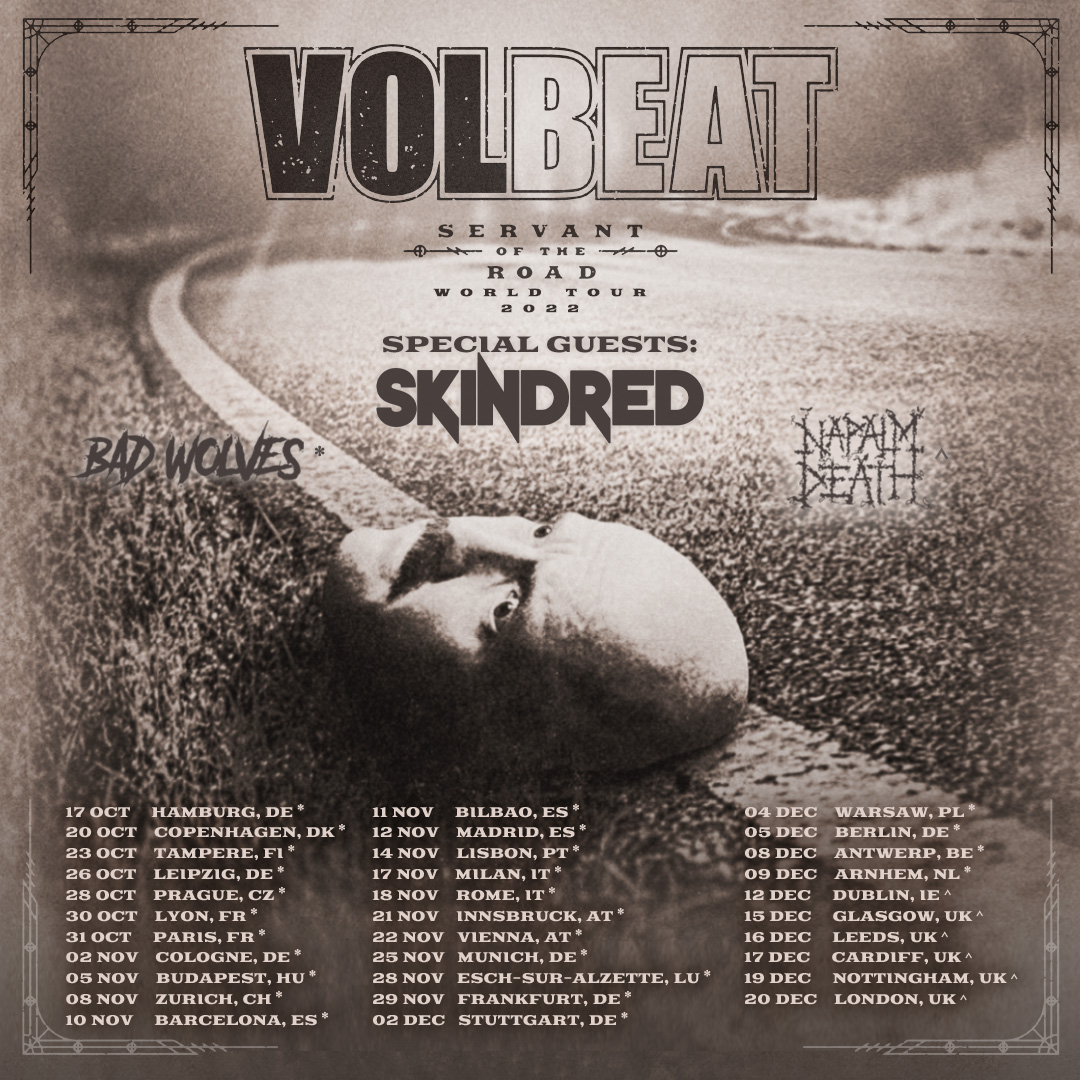 Welcome one and all to another edition of our weekly music News Report! This week we are starting with the latest tour announcements, so where else to begin, but with Volbeat!
This week saw the group announce a huge UK and European Tour that is set to take place later this year with the UK portion happening in December.
Volbeat comment, "Finally, after so much time away, we're thrilled to be able to bring a proper Volbeat headline tour to our friends across mainland Europe and the UK. We are so excited and cannot wait to see everyone out there! We're extremely lucky to be able to bring Skindred, Napalm Death, and Bad Wolves along for the ride and share this experience with three incredible bands that we are fortunate enough to call friends."
Support for the UK dates comes from Skindred and Napalm Death.
Tickets are here.
Read our review of Volbeat live in London
Ugly Kid Joe & Massive Wagons team up for UK Tour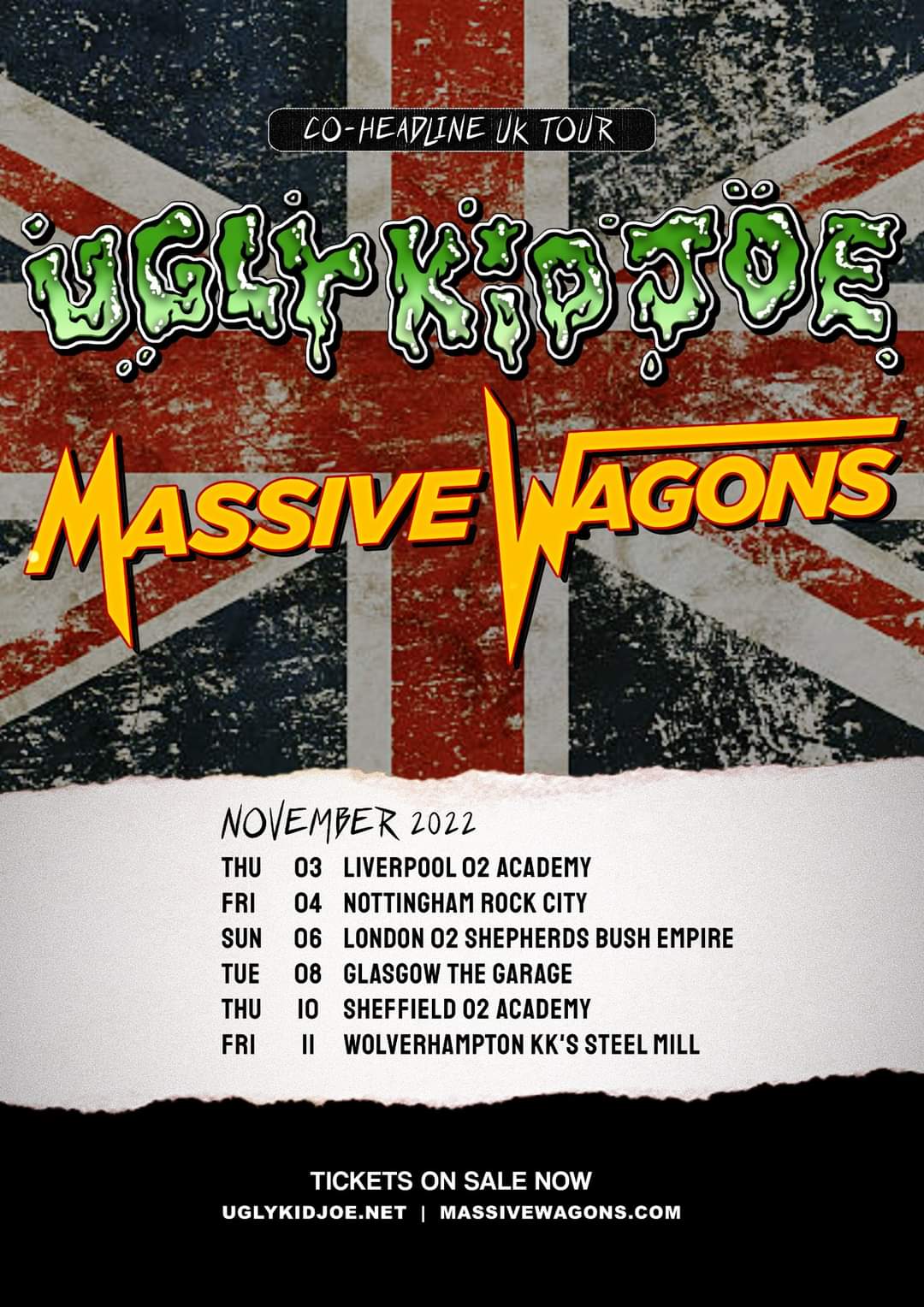 Another tour announced this week that looks a load of fun will see Ugly Kid Joe team up with Massive Wagons for six dates this November.
Tickets are here.
Read our review of Download Festival
Therapy? reveal intimate dates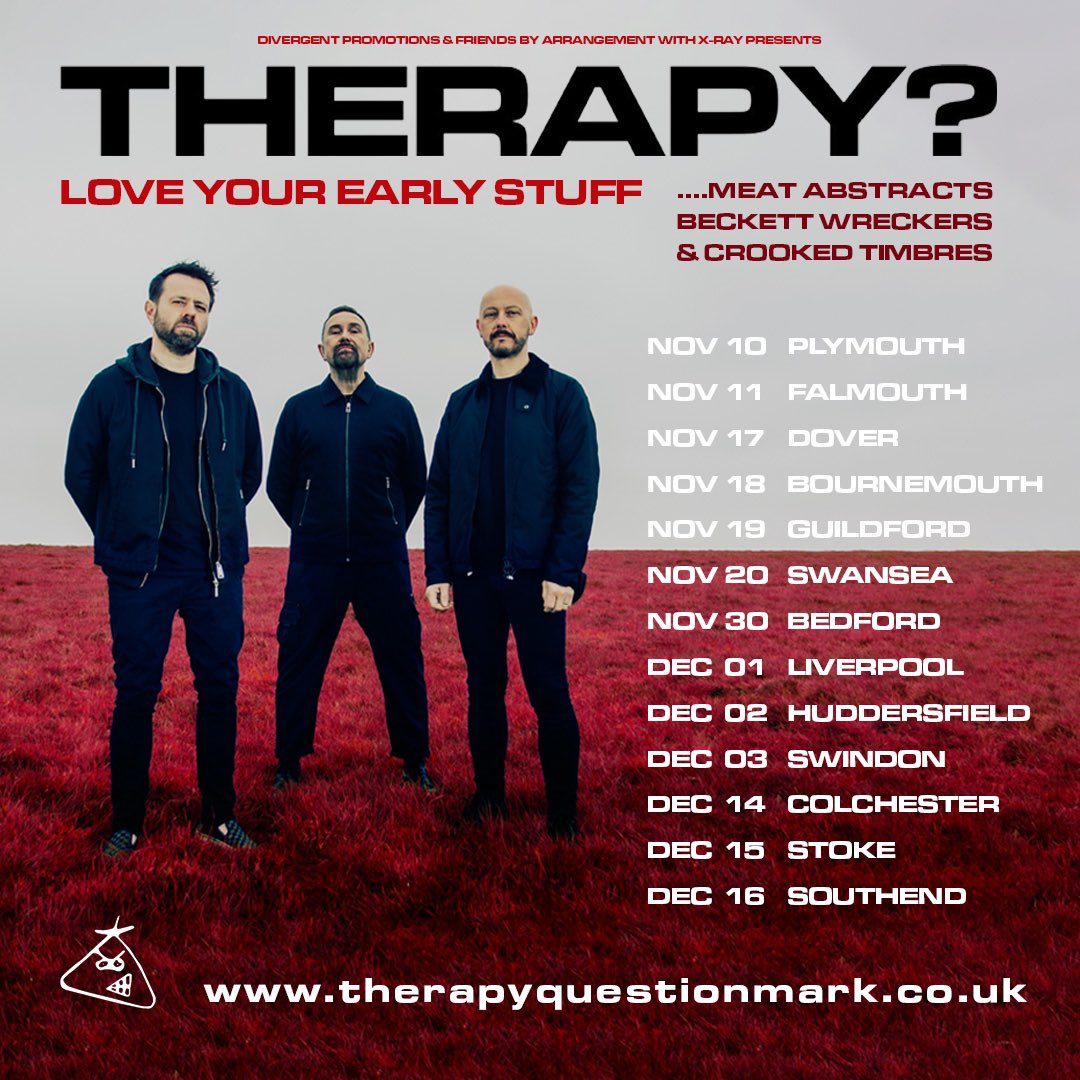 This week saw a special announcement from Therapy? who will be playing an intimate run of dates at the end of this year.
These dates will have a focus on early material from the band with the tease of some new material as well.
Tickets are here.
Read our review of Therapy? live in Norwich
Killing Joke set for Royal Albert Hall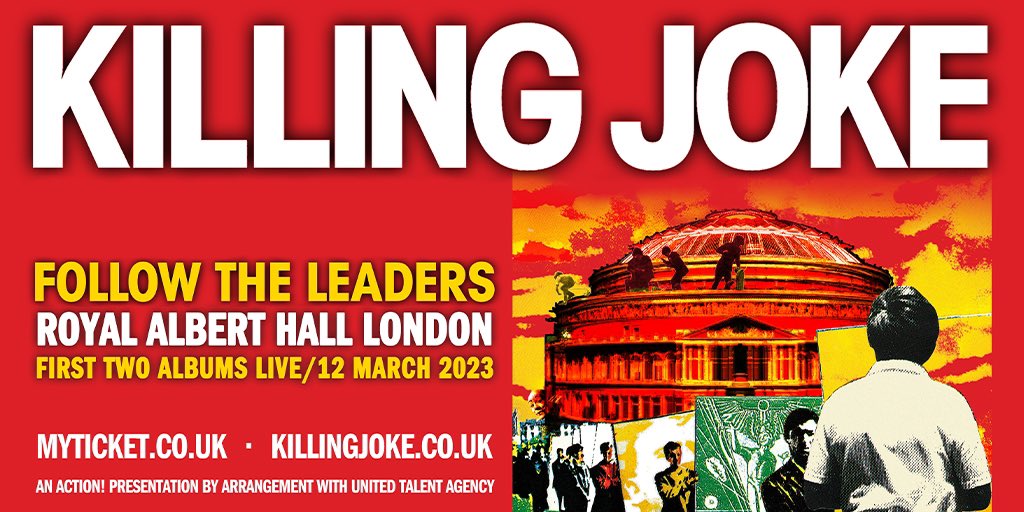 Killing Joke announced this week that they will be taking over the Royal Albert Hall next March to play their first two albums live!
"We are living in the most dangerous period in human history in which extinction from nuclear war could happen in the next twelve months. If we make it, then Killing Joke at the Albert hall in 2023 will give great meaning and comfort to all of us. Come share a moment in history with the prophetic and legendary Killing Joke." – Dr. Jaz Coleman
Tickets are here.
Listen to The Full Pelt Music Podcast
Amyl & The Sniffers announce special London shows
Speaking of special London shows, Amyl & The Sniffers have announced two of those at York Hall this November!
Tickets are here.
Read our review of The Hella Mega Tour
The HU announce new tour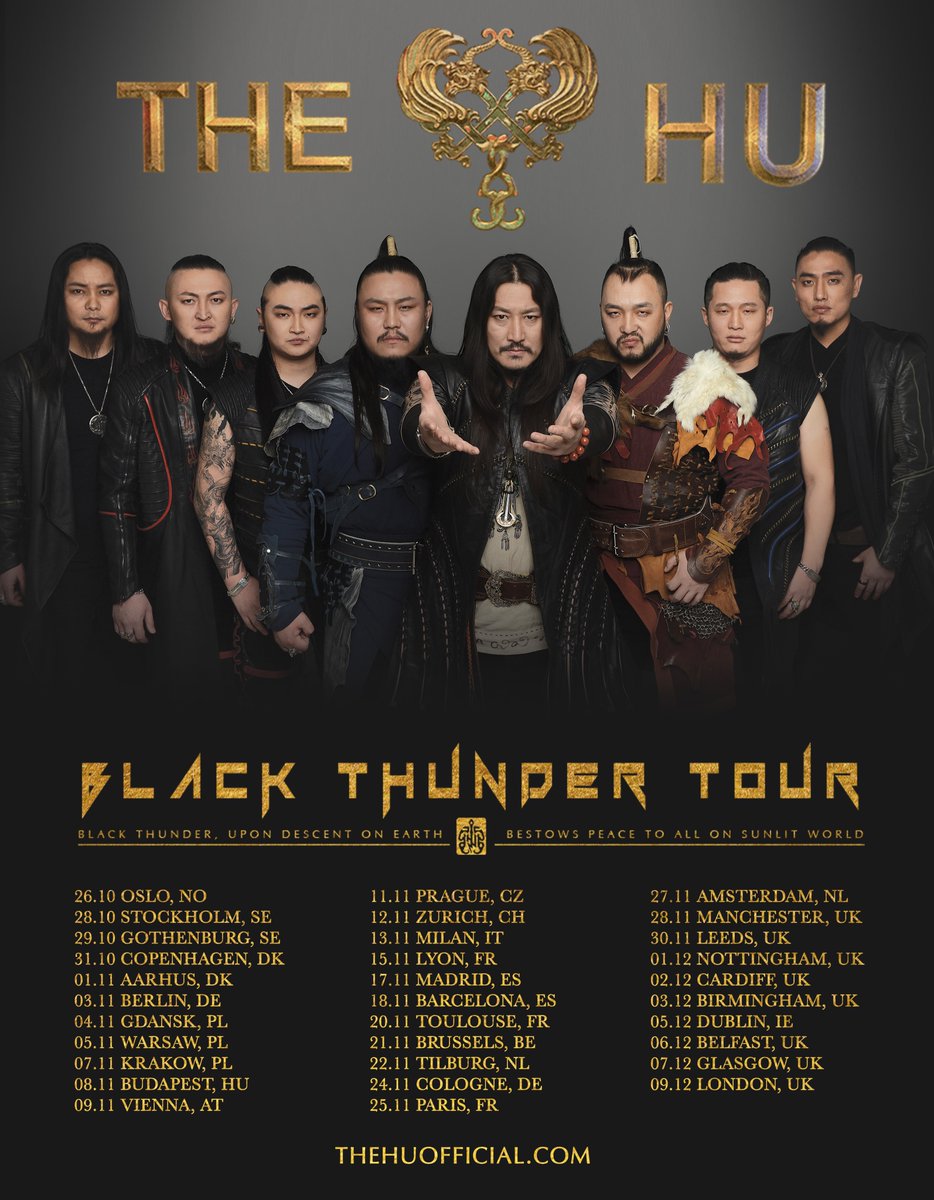 The HU this week revealed details of a lengthy UK and EU Tour that will take place later this year.
Tickets are here.
Read our review of Rammstein live in Coventry
Yungblud sells out intimate new album run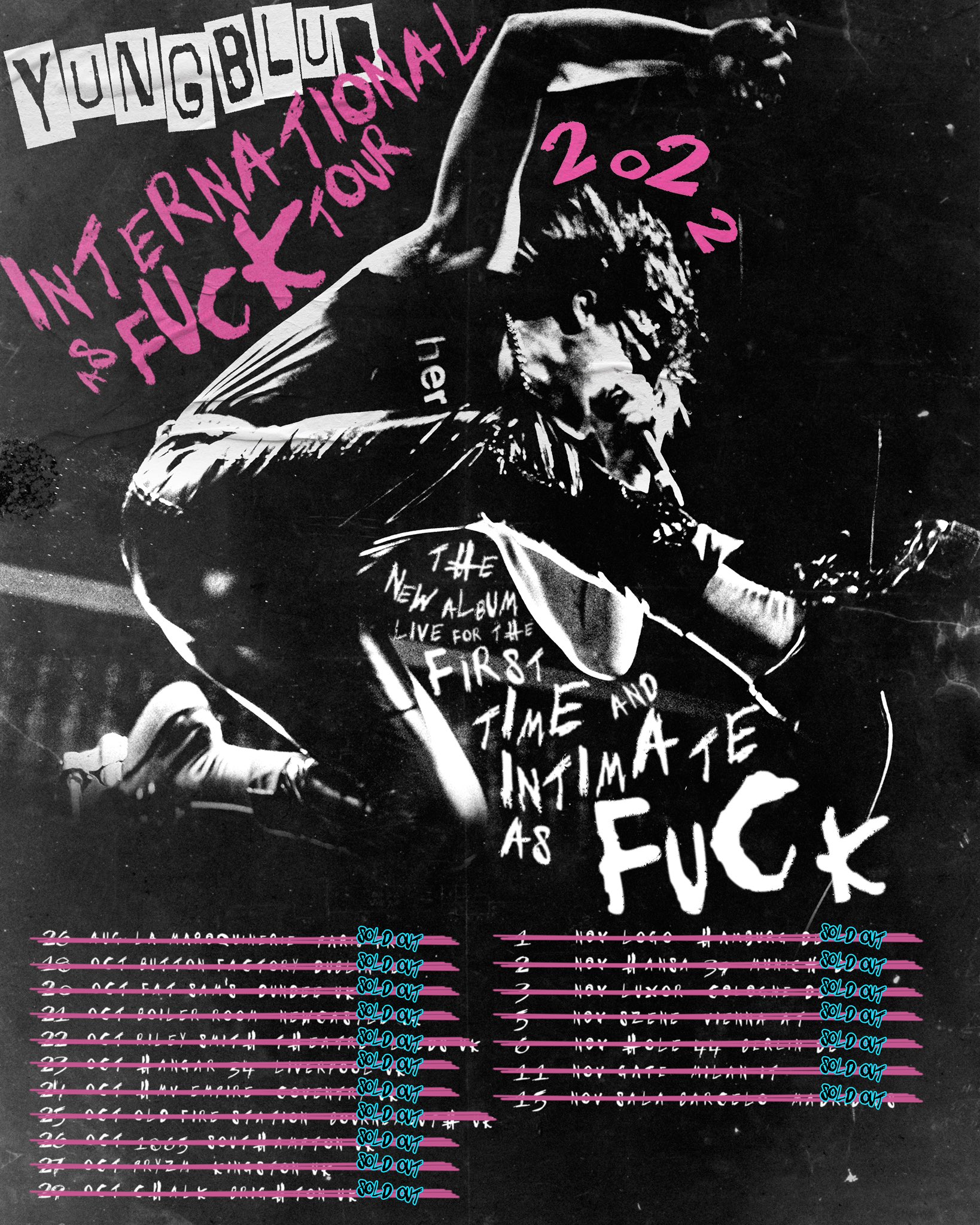 This week Yungblud revealed a special run of intimate dates to road test his new material. Those dates inevitably sold out instantaneously with a tease of more dates yet to materialise.
More info here.
Read our review of 'weird!' from Yungblud
Thumper add new UK tour dates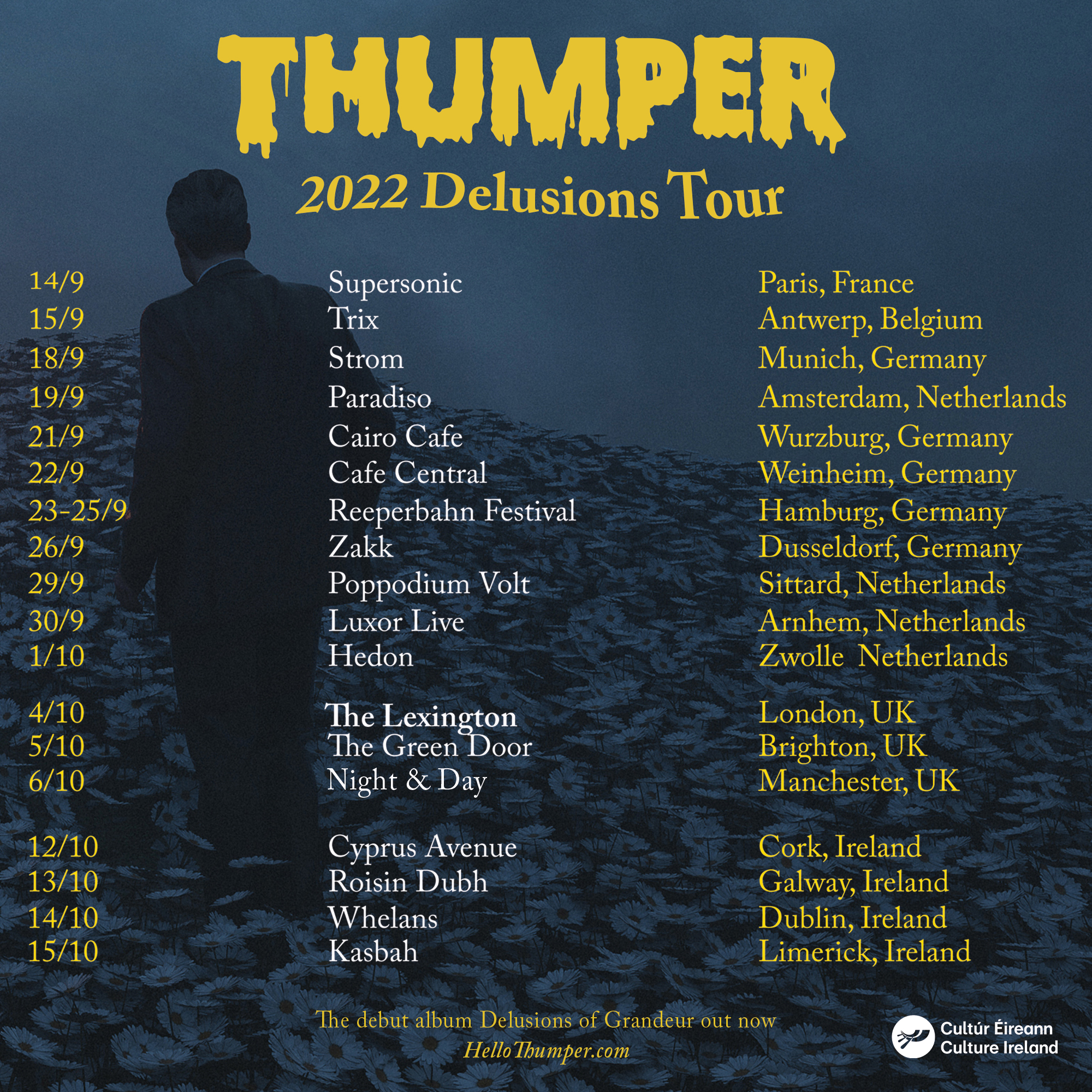 Our final tour announcement for this week's News Report comes from Thumper, who have added new dates in the UK and Ireland to their 'Delusions' Tour.
Tickets are here.
Read our review of 'Delusions of Grandeur' from Thumper

110 Above add more acts to 2022 event
A singular festival announcement in our News Report this week, and it comes from Leicestershire event 110 Above.
The festival this week added The Pigeon Detectives, Lauran Hibberd, The Lottery Winners and more to their 2022 event.
Also playing are The Amazons, Everything Everything, Sea Girls, Vistas, Spector, The Mysterines, Deco, Cassyette, Noisy, The Royston Club, The Native and plenty more.
Tickets are here.
Read our review of The Mysterines live in London

Bad Wolves debut 'The Body'
Next, we move onto the new releases section of our News Report, and this week we start with Bad Wolves.
The band have debuted their latest track, 'The Body', which you can listen to above.
"When we were writing this song we had a goal of trying new things," said drummer John Boecklin. "The slap bass and clavichord instantly was new territory for Bad Wolves. It feels good to know this track sounds like nothing we have ever done before. It's a fun track that feels like a mix of Faith no more with a dash of Daft Punk. Enjoy!"
More here.
Listen to our 'Hard & Heavy' Spotify Playlist
Dub War share new single 'Get Back Up'
Fusion metal pioneers Dub War have released a new single titled, 'Get Back Up', the fourth track to be taken from their first album of all-new material in over 25 years, 'Westgate Under Fire'.
Speaking on the new single, Webbe says, "I've always wanted to empower and lift those who are going through a tough time, and in days like this, who isn't.. This is what 'Get Back Up' was created for.

I called Mike Bordin about him playing on this particular Dub War track. Mike has been a Dub War fan from way back. He eventually called me back and, with passion, said "I'm in"…

Together with us, Mike really set the pace for all the other drummers on the album. The style and sound of Bordin strikes hard and shines though on 'Get Back Up'."
Also speaking on the track Mike Bordin says, "In this time of isolation/alienation, it was such a pleasure to be able to groove and flow with my old friend, the mighty Mr. Benji Webbe. Welcome back Dub War, and thanks for bringing me along on your ride.

Webbe's lyrics are on time and strongly on point, encouraging and inspirational in a time when we can all use a lift. Being asked to play on this Dub War song 'Get Back Up' couldn't have come at a better time. This album 'Westgate Under Fire' is truly bringing the fire…"
You can listen to the track above, and pre-order your album here.
Find Full Pelt Music on Youtube
Charlotte Wessels debuts 'Against All Odds'
The final new release in this week's News Report comes from form Delain vocalist Charlotte Wessels. Wessels has debuted new single, 'Against All Odds', which you can listen to above.
The track will feature on new album, 'Tales From Six Feet Under Vol II', which is out October 7th.
Wessels states: "Since May 2020, I've been writing and recording a new song every month down in my basement "Six Feet Under Studio", fueled by – and released to – my tight-knit Patreon community. This album wouldn't be there without them. I'm excited to team up with Napalm Records again to release a new collection of these tracks with a wider audience.
With 'Tales From Six Feet Under', I released my favorite tracks of the first year of this endeavor onto the world in 2021, and 'Tales From Six Feet Under Vol II' is its counterpart, with my favorite tracks from the second year. There are definitely differences between the two, with the second leaning more towards the heavier side, but they do belong together.
Together they represent a time of introspection and solitary songwriting in the basement. A time that has taught me a lot and has been very meaningful to me, but also a time that, as I started this project in the middle of Covid quarantine, has already – thankfully – started changing. Not because I won't be writing and recording Six Feet Under anymore, but because as the world is opening up again, I too will come out of the basement and out of my shell again with live concerts, and collaborations are on the horizon."
Pre-order your copy here.
Read our review of Rival Sons live in Norwich

As always we finish our News Report with the latest additions to our 'Discover' New Music Playlist!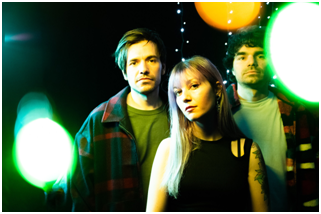 Oakman – 'Murder'
France based pop/rock trio, Oakman have shared their brand new single, 'Murder'.
"The meaning of this song is deep and quite tricky to explain. It's about sexual abuse and everything that is related to it," says lead singer, Marine.
"I know that 'Murder' is a strong word, but I wanted to represent through it the hatred, anger and sadness that the trauma of rape or sexual abuse can leave on a life. The character in the song finds herself constantly imprisoned by her traumas, which end up killing her from the inside.
So in her dreams, she hopes to kill her abuser the same way that he 'killed' her. Very often, the extent of such acts is underestimated or even ignored for the abuser, while the victim will have to live with it all their life. I think this song can speak to anyone who has experienced a traumatic situation where they were the victim. The topic doesn't matter. It's your life, your experience. We all have dark times in our lives."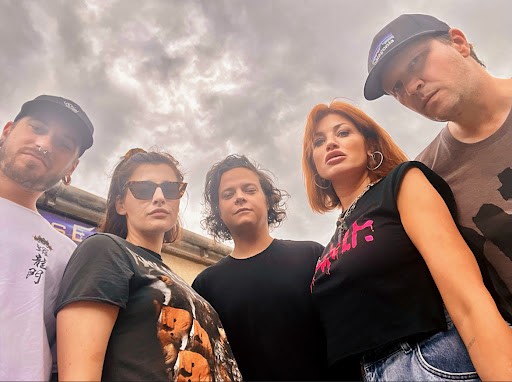 CAT SFX – 'Binman'
CAT SFX tread toward more infectious territory with their latest single 'Binman'.
Of the new single, the band's lead vocalist Cat Speranza explains:
""Binman' is about a toxic relationship: the one between me and alcohol. It's about the fights that you have with your loved one because you're so drunk again and have caused carnage, and you're trying to pick up the pieces the next day. And you make up all these excuses, to yourself, to others. So I'm the Binman. I'm the trash that needs taking out."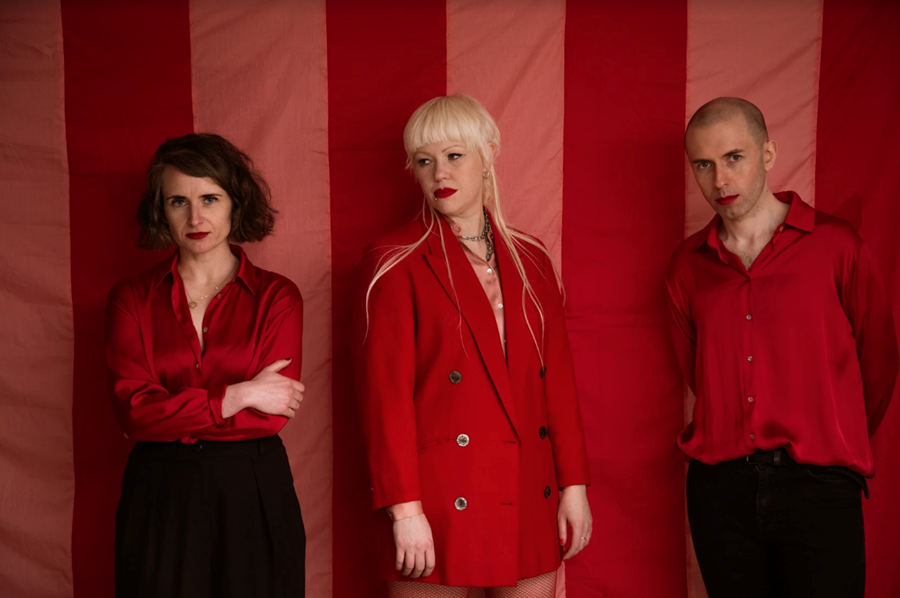 Grave Goods – 'Come'
Grave Goods share new single 'Come' which is a song about revolution.
Singer Lois Macdonald says on the track, "This is one of the first tracks we wrote, and for me the one that helped to cement the feel of the music we make. I wanted to use the guitar in a percussive way, and I wanted the track to feel stressful and furious.
I felt frustrated at the time and had so much to express. I wanted the lyrics to reflect all this, and to come from the gut. The best noise I could imagine for this is 'Ugh' which I use towards the end – it represents frustration, disgust and sex."
Listen, Follow and Discover your new favourite act now with our 'Discover' New Music Playlist
Then find our the stories behind the songs on our 'Discover' New Music Podcast!
Watch Oakman on our 'Discover New Music Podcast
Share this News Report on Social Media