Every week we roundup the best music news from the past week!
Follow us on Social Media

Bring Me The Horizon debut new single 'sTraNgeRs'
Welcome all to another edition of our weekly music News Report. This week we start with the best new releases from the past seven days.
Up first are Bring Me The Horizon who this week debuted their latest single, 'sTraNgeRs', which you can check out above.
More here.
Read our review of Bring Me The Horizon live in London
The Cult share new single 'Give Me Mercy'
The Cult have announced the October 7th release of new album, 'Under The Midnight Sun'.
To celebrate, the band have also shared their new single, 'Give Me Mercy', which you can listen to above.
Ian Astbury comments, "I was absolutely enamoured with this piece of music Billy had written, and it perfectly fit these thoughts I'd been having about our culture's need to move past assumptions of duality. We need new language because words can't express where we're going."
Billy Duffy adds, "'Give Me Mercy' has all the hallmarks of the new classic Cult to my ears … fresh yet familiar."
Pre-order your album here.
Listen to 'Give Me Mercy' on our 'Hard & Heavy' Playlist
The HU debut 'Black Thunder'
There was also new music on offer this week from The HU. The band continue to build towards their second album, 'Rumble of Thunder', which is out September 2nd.
You can listen to their latest single, 'Black Thunder', above.
Vocalist Gala shared, "'Black Thunder' is the crown jewel of our second album. The music video is split into two parts and conveys the core values of men through visuals. Our producer Dashka chose a unique location in Mongolia to shoot the video, where we had a great time riding the horses in the vast grassland of our countryside. We hope that our pride in our culture shines through, as we aimed to bring viewers joy and a piece of our culture through this video."
Speaking on their next studio album, he continued, "Our second album will include 'Black Thunder', along with many new songs. We can't wait for you to listen and enjoy it as much as we enjoyed recording it."
Pre-order your copy here.
Listen to 'Black Thunder' on our 'Hard & Heavy' Playlist
Massive Wagons share new single 'Fuck the Haters'
It was a big week for Massive Wagons as the band shared their latest single, 'Fuck the Haters', which you can click through to listen to on Youtube above.
The track will feature on their brand new album, 'TRIGGERED!', which is out October 28th.
Pre-order your copy here.
Read our review of Download Festival
Wargasm debut 'Fukstar'
Momentum continues for Wargasm as the band debuted their latest single this week. Listen to 'Fukstar' above.
More here.
Listen to 'Salma Hayek' from Wargasm on our 'Hard & Heavy' Playlist

Levellers announce Acoustic Tour
We move our News Report on now to the best tour announcements from the past week, and we start with a special acoustic tour from Levellers.
The band comment, "We are really excited to be recording a new acoustic album, going through some of our old material, rearranging it for today and doing some new stuff too. Also massively pleased to introduce new member Dan Donnelly to the recording world, and to be working with members of the 'collective' again – and some new guys. Then we're looking forward to touring it! Going around the country's most beautiful old theatres and some unique and different other venues too. Hopefully see you all there!"
Tickets are here.
Find Full Pelt Music on Youtube
Stray From The Path announce intimate album release shows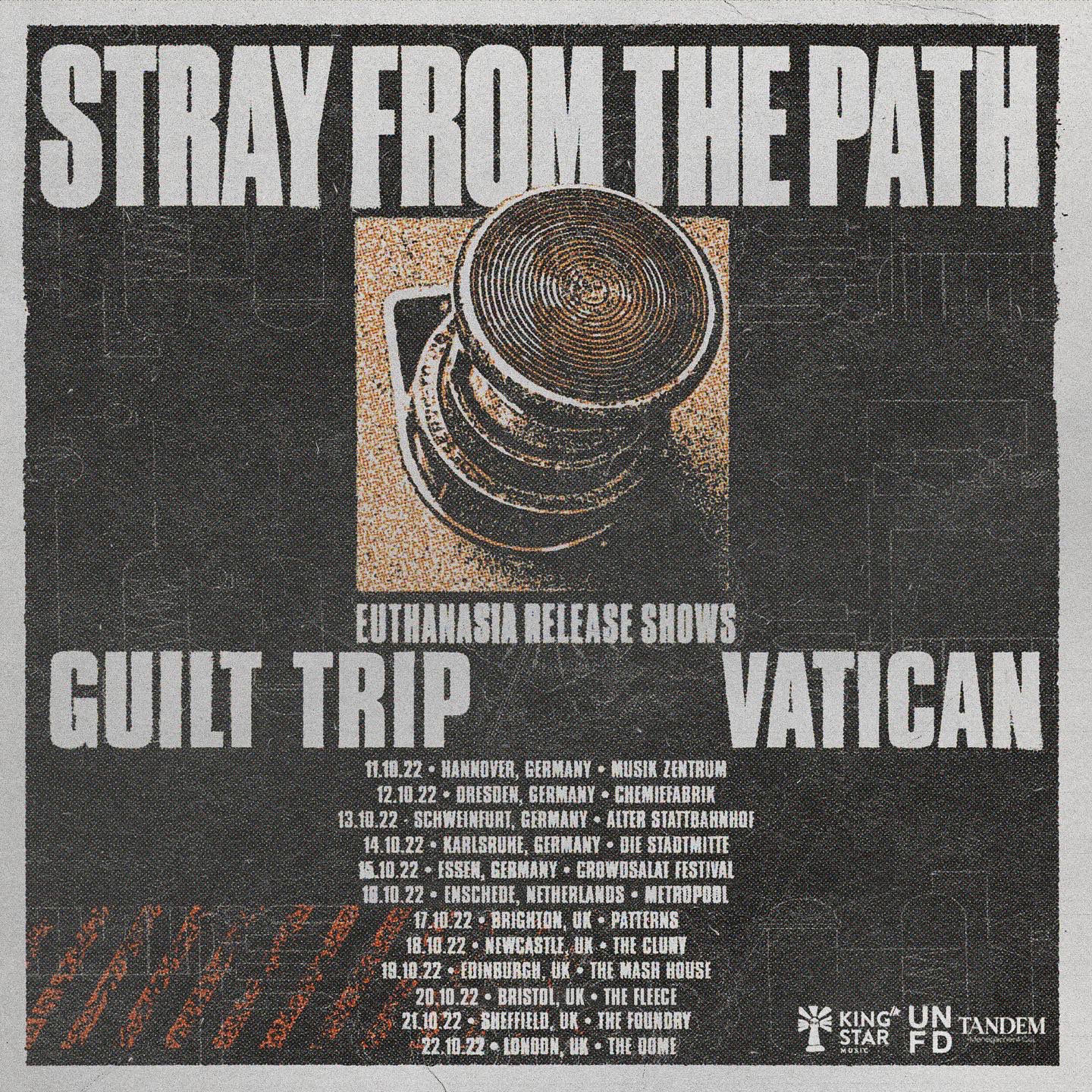 To mark the upcoming release of their new album, 'Euthanasia', set for release on September 9th, Stray From The Path, have announced a celebratory tour of intimate album release shows for October.
Speaking of tour, guitarist, Tom Williams, says, "We are stoked to return back to the UK and mainland Europe to do some small and intimate album release shows for our new record, 'Euthanasia'.
By the time we get there, it will be almost three years since we've been back. We've dropped 'Guillotine' and 'III' and our UK/EU people have been wanting us back ASAP, I'm glad we can get back there for them.
We're bringing with us a brand new album, two amazing up and coming bands in Vatican and Guilt Trip, and three years of too much time spent away from some of our favourite places on earth."
Tickets are here.
Listen to The Full Pelt Music Podcast
The Xcerts announce UK Tour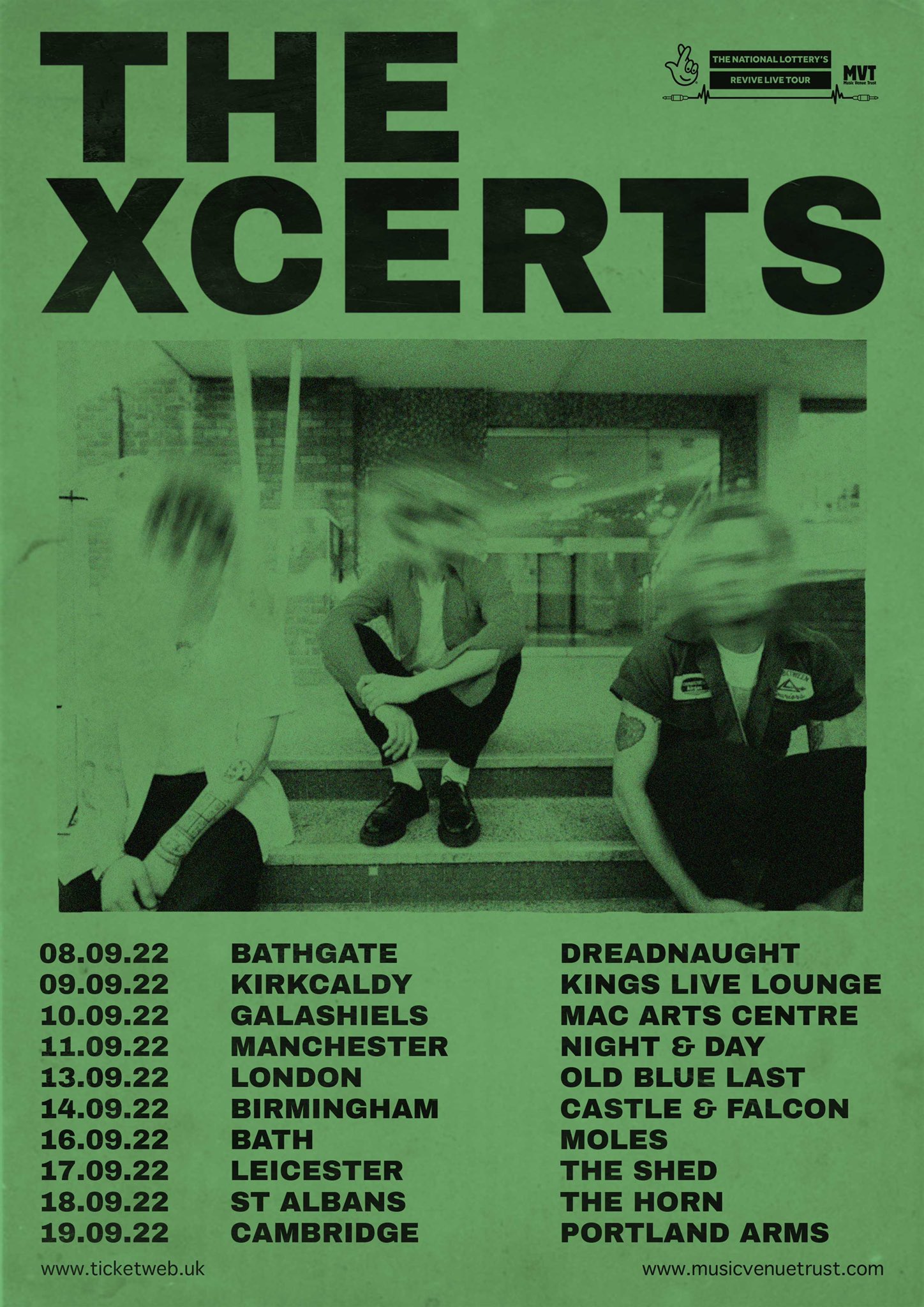 Our News Report continues with the news that The Xcerts will be returning for a UK Tour this September.
The shows are part of the Music Venue Trust's #ReviveLive series, meaning Lottery players can get a second ticket for free!
Tickets are here.
Read our review of Jimmy Eat World live in London
Normandie announce special London shows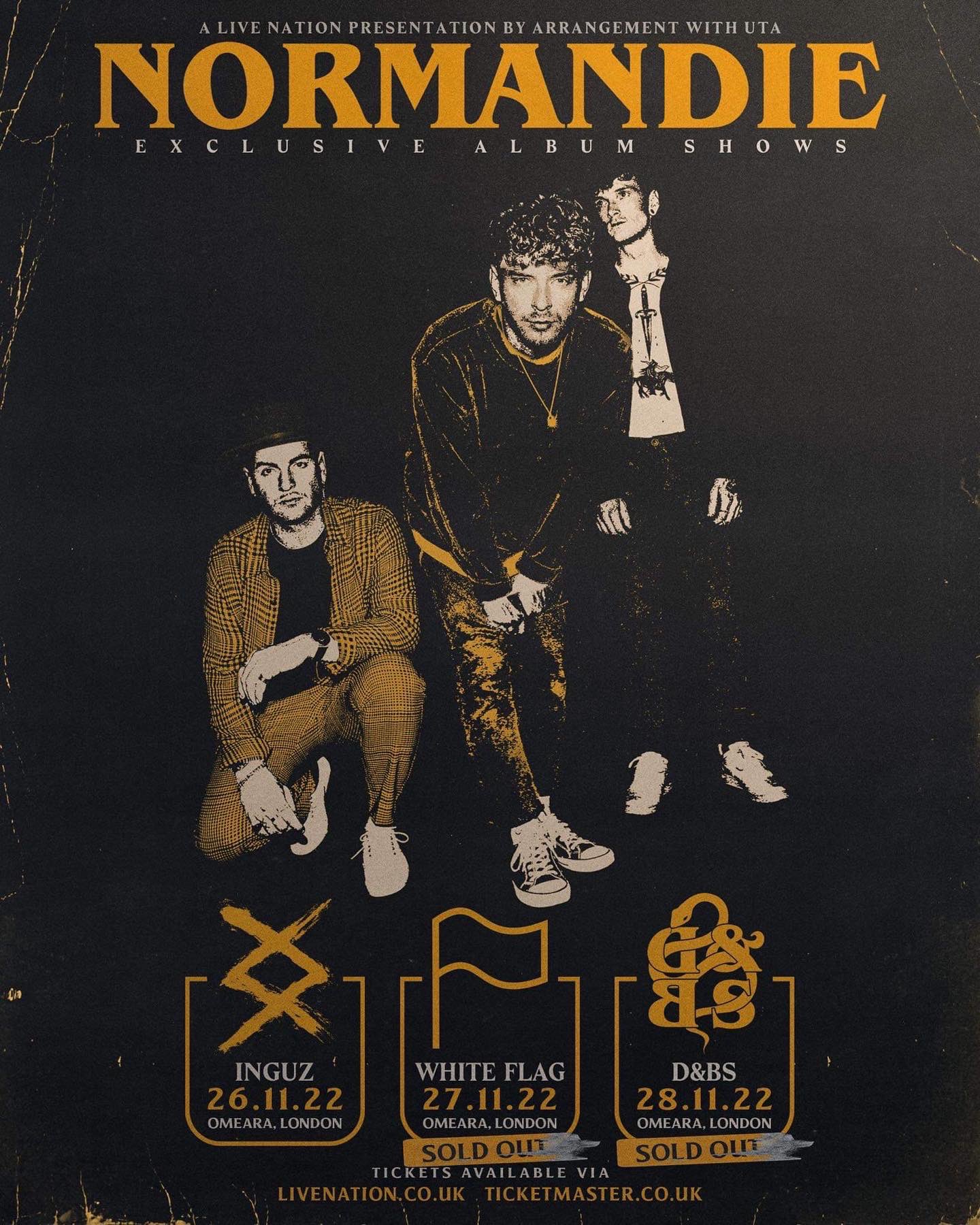 Normandie this week announced a series of special London shows for this November.
Across three dates the band will play each of their three albums at the capitals OMEARA venue.
Remaining tickets are here.
Read our review of 'Dark & Beautiful Secrets' from Normandie
Working Men's Club announce November Tour
Also announcing a tour this past week were Working Men's Club who will be out on the road this November.
Tickets are here.
Listen to our 'Discover' New Music Podcast
Tom Chaplin announces UK Tour
Our final tour announcement in this week's News Report comes from Keane frontman Tom Chaplin. He will be touring the UK this October.
Tickets are here.
Listen to our Spotify Hot List!

As always we conclude our News Report with the latest additions to our 'Discover' New Music Playlist!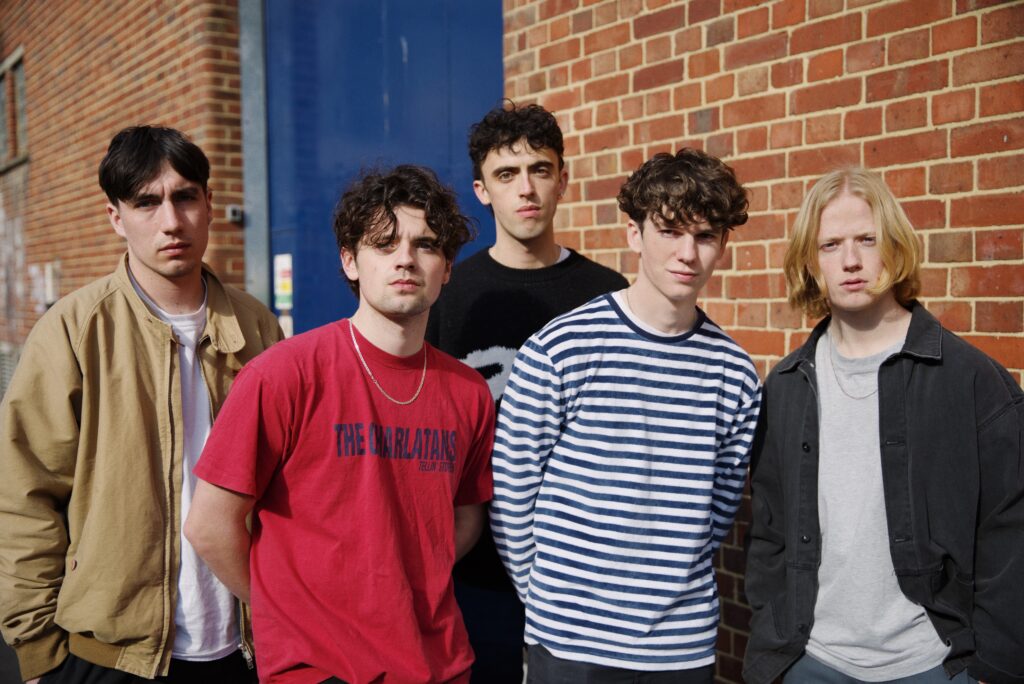 The Native – '20 Something'
The Native share their brand new single '20 Something'.
Frontman Charlie Noordewier says, "This song is about a person who is ruining their life with addiction. It started as self medicating at weekends trying to escape from their job and slowly declined into more drink and drugs. They're working a hard job all week and then blowing all their cash at the weekend to distract themselves from their unhappiness – rather than escaping from the rut they have created."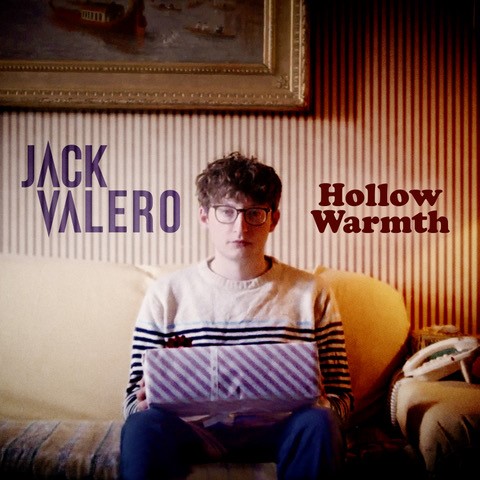 Jack Valero – 'Hollow Warmth'
Jack Valero has shared his second single, 'Hollow Warmth'.
Jack says, "This continues the abstract motifs of the previous video with a little bleak humour added in. It's supposed to be a classic breakup narrative, but with a dark twist that can be interpreted in many different ways.
We touch on the ideas of isolation again, but this time dive more into the sometimes dark privacy of a person. It can be taken metaphorically or literally, but either way it should make you feel like you're getting a peek into someone's very private world and maybe make you feel a little uncomfortable."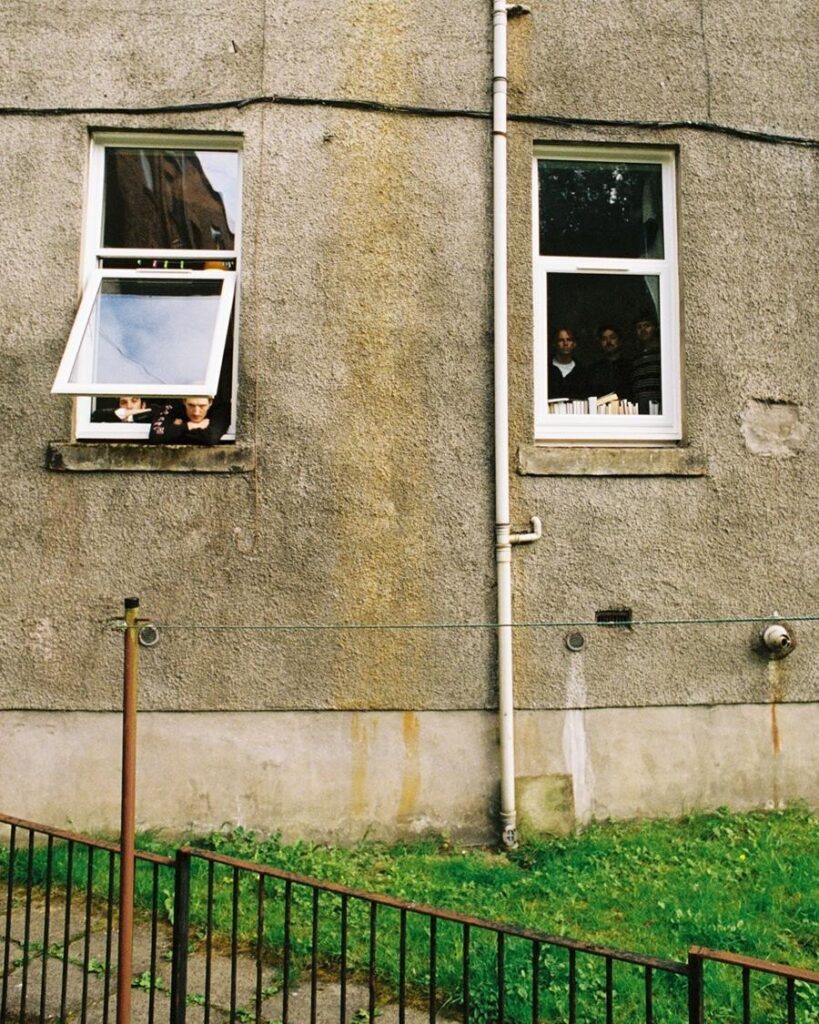 Humour – 'yeah, mud!'
Humour share their debut single, 'yeah, mud!', an early live favourite, with the band saying the following on the themes behind the track:

"This song was one that just came to us. I think it came together in less than an hour and everything just seemed to fit first time. A lot of the lyrics are inspired by an old book Andreas read. In this book a soldier realises he's about to die and writes his mother a note.
I think it's interesting to think about what you might have to say if you realised you were going to die in a few minutes, and what you'd then say to your mother. Lots of pressure to come up with something important."
Listen, Follow and Discover your new favourite act now with our 'Discover' New Music Playlist
Then find our the stories behind the songs on our 'Discover' New Music Podcast!
Share this News Report on Social Media